You Need To Have This Toolbox Talk On Communication In Safety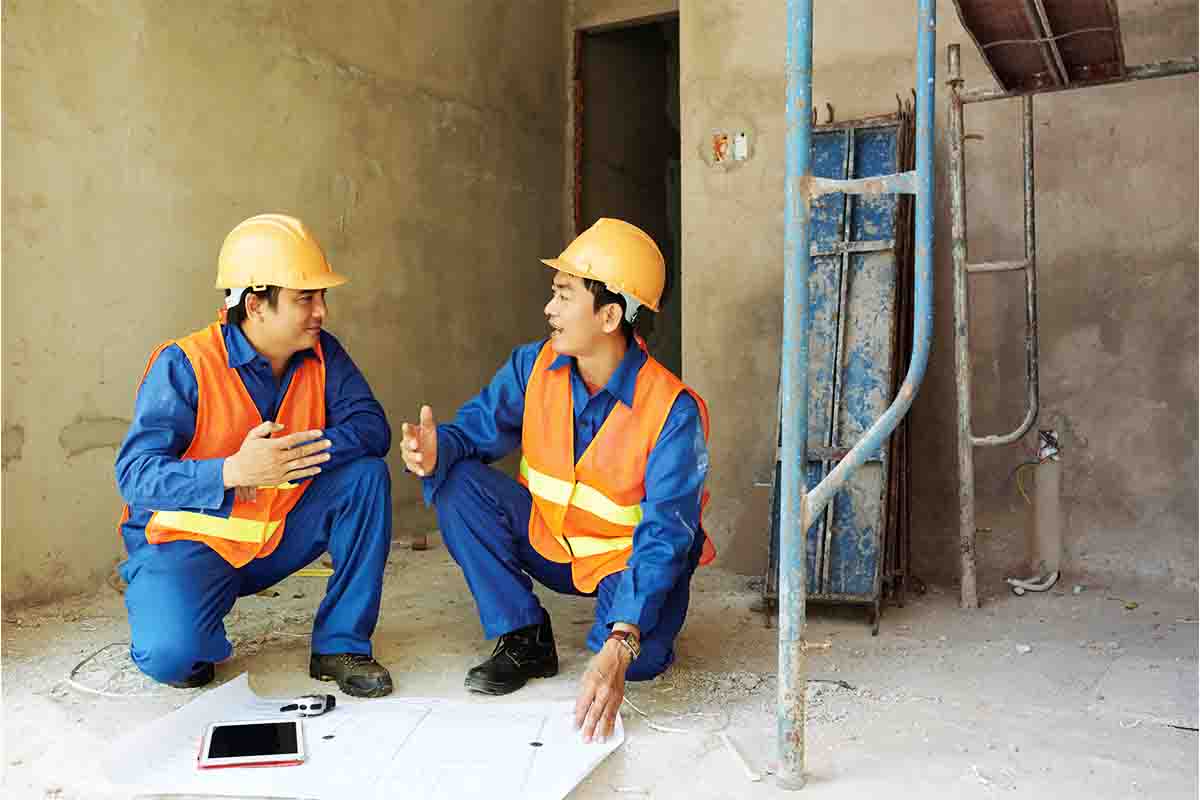 It is important for safety managers to be able to communicate effectively with their employees in order to create a safe working environment. In order to do so, safety managers should be familiar with OSHA regulations on communication in safety. Additionally, they should be aware of the various hazards that can occur when communication is not effective. By creating a safe working environment through effective communication in safety, employers can help ensure the well-being of their employees.
More than 60 percent of unexpected medical events involving death, injury, or the risk of death or injury are caused by communication errors.
Studies have shown that around 36% of employees have been placed in unsafe conditions because of poor communication.
Why communication in safety is important
Communication safety is a hugely important area of concern in any industry. By communicating effectively, safety managers can identify and mitigate hazards and negative consequences before they cause an accident.
OSHA has specific regulations for communication in safety, and it's important to be aware of these to keep your workplace safe. This information can help employees stay safe on the job, and it can also help managers track compliance with OSHA regulations.
According to the Occupational Health Clinics for Ontario Workers Inc:
"Communication is the key to a healthy, safe, and productive workplace. It is needed to ensure roles and directions are understood; to warn against dangers; to avoid unsafe practices; to promote critical emergency response and particularly to learn about (and from!) the concerns and hazards that workers encounter."
Safety is the key. It is up to you and me.
OSHA regulations for communication in safety
There are several OSHA regulations that deal with effective communication in safety. One such regulation is:
1910.1200 – Hazard Communication, which requires employers to establish and maintain a hazard communication program. This program must include the development and implementation of labels and warnings, employee training, and hazard identification procedures. Additionally, employers must ensure that employees have access to the most recent safety data sheets (SDSs) for all chemicals used in the workplace.
Communication in safety hazards
There are many potential hazards associated with communication in safety. Examples include:
The accidental release of hazardous materials. If employees are not properly trained on how to handle hazardous materials, they could be injured or killed if a release occurs.
Improper communication can lead to accidents or injuries due to miscommunication or misunderstanding. It is, therefore, essential that employers take steps to ensure that all employees are able to communicate effectively with one another in order to maintain a safe workplace.
Lack of clear hazard reporting channels, or where employees believe they will be punished for reporting hazards, can lead to colleagues being put in danger.
Toolbox talk on safety communication
When communicating about workplace safety, it is important to use a clear and concise tone. You should be direct and assertive in your communication while still maintaining a sense of urgency. Remember to always keep safety in mind when speaking to others, and be sure to listen attentively to their replies.
Verbal and nonverbal communication
Most people assume that communication is primarily verbal. However, studies show that most communication is nonverbal. Nonverbal communication is closely linked to what we actually say. Research says 7% of messages are conveyed by words and 38% through certain vocal elements. 55% can be communicated using nonverbal elements such as facial expressions, gestures, and posture.
Although this statement claims that communication is overwhelmingly nonverbal, most of it happens through the way we speak and not what we say. Have you ever thought about the connection between communication and its effect on others? If you want to send a safety message, you need to think about what you say and how you say it.
How to communicate
When telling someone about a hazard, it is important that you do so clearly. This is where 3-way communication can be extremely helpful. In addition, you need to think about how you're saying what you're saying. By using an accusative tone, you can make someone defensive, and they won't listen to you.
Communication safety is everything. If we don't pay attention to how we communicate, messages can be lost or not sent at all. Communication is essential for a successful and safe work environment.
Summary
Consider how you present yourself to the people you work with. Be clear when warning people about hazards and when reporting them to management. Tell them exactly what they need to know, both verbally and non-verbally.
Illnesses or injuries related to poor safety communication
Poor workplace safety communication can lead to a number of illnesses or injuries, such as:
Slips, trips, and falls from not informing colleagues of hazards
Burns or scalds from poor signage around hazards
Exposure to hazardous materials through lack of communication between individuals
Injury due to equipment misuse as a result of inadequate or unclear training
Questions to test employees on communication in safety
In order to make sure that everyone is able to communicate safely, it's important to test employees on their knowledge of communication in safety. Some questions you might ask include:
What should you do if you see someone injured or in danger?
How do you report an accident or injury?
What are the proper procedures for communicating in a safety situation?
Promote good communication with this email template
Hi all,
We want to remind everyone that good communication is key to keeping our workplace safe. Please be sure to report any safety concerns or issues immediately so that we can address them as quickly as possible.
Remember, we all have a duty to keep each other safe, and prompt reporting of hazards is essential to that.
Thank you, and stay safe!
Video on Communication in Safety
Meme on Communication in Safety

Conclusion
As a safety manager, it is important to be able to communicate effectively with your team. This includes understanding what each member of your team is saying and being able to relay information effectively. One way to improve communication is to ensure that everyone is on the same page. This can be done by setting clear expectations and goals and making sure that everyone is aware of them.
Being open to communication in safety is essential. If workers feel able to talk to you about hazards and other issues, you can remedy them more quickly.